About Samsung Medison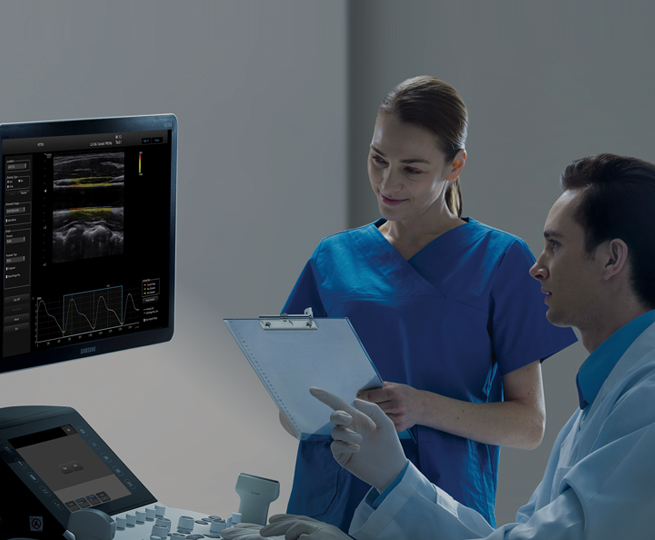 Life begins with health and
happiness based on Samsung's cutting-edge technologies.
Samsung Medison, an affiliate of Samsung Electronics, is a global medical equipment company founded in 1985.
With a mission to bring health and well-being to people's lives, the company manufactures diagnostic ultrasound systems around the world across various medical fields. Samsung Medison has commercialized the Live 3D technology in 2001 and since being part of Samsung Electronics in 2011, it is integrating IT, image processing, semiconductor and communication technologies into ultrasound systems for efficient and confident diagnosis.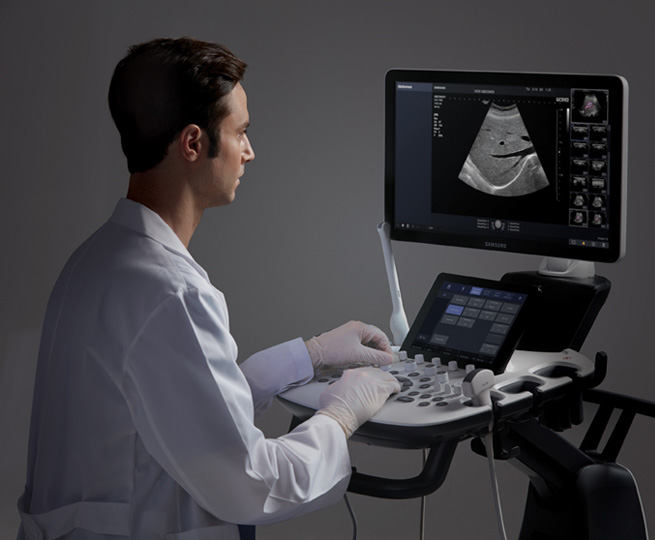 The premium women's health ultrasound system WS80A with Elite, helps healthcare professionals to achieve faster and more accurate diagnosis with the life-long diagnostic solution for women Crystal Clear Cycle™.
The RS80A with Prestige for radiology features various functions that help enhance user's diagnostic confidence in radiology such as providing second opinion on lesions whether they are malignant or benign, and a contrast-enhanced imaging that improves blood flow and blood vessel expression.
Based on good usability and high image quality, Samsung Medison also offers hybrid systems that meet the clinical needs of varied users such as HS70A with Prime, HS60 and HS50, as well as HM70A with Plus and PT60A, which are potable ultrasound systems suitable for point-of-care diagnosis.